Controlled Burning Has Begun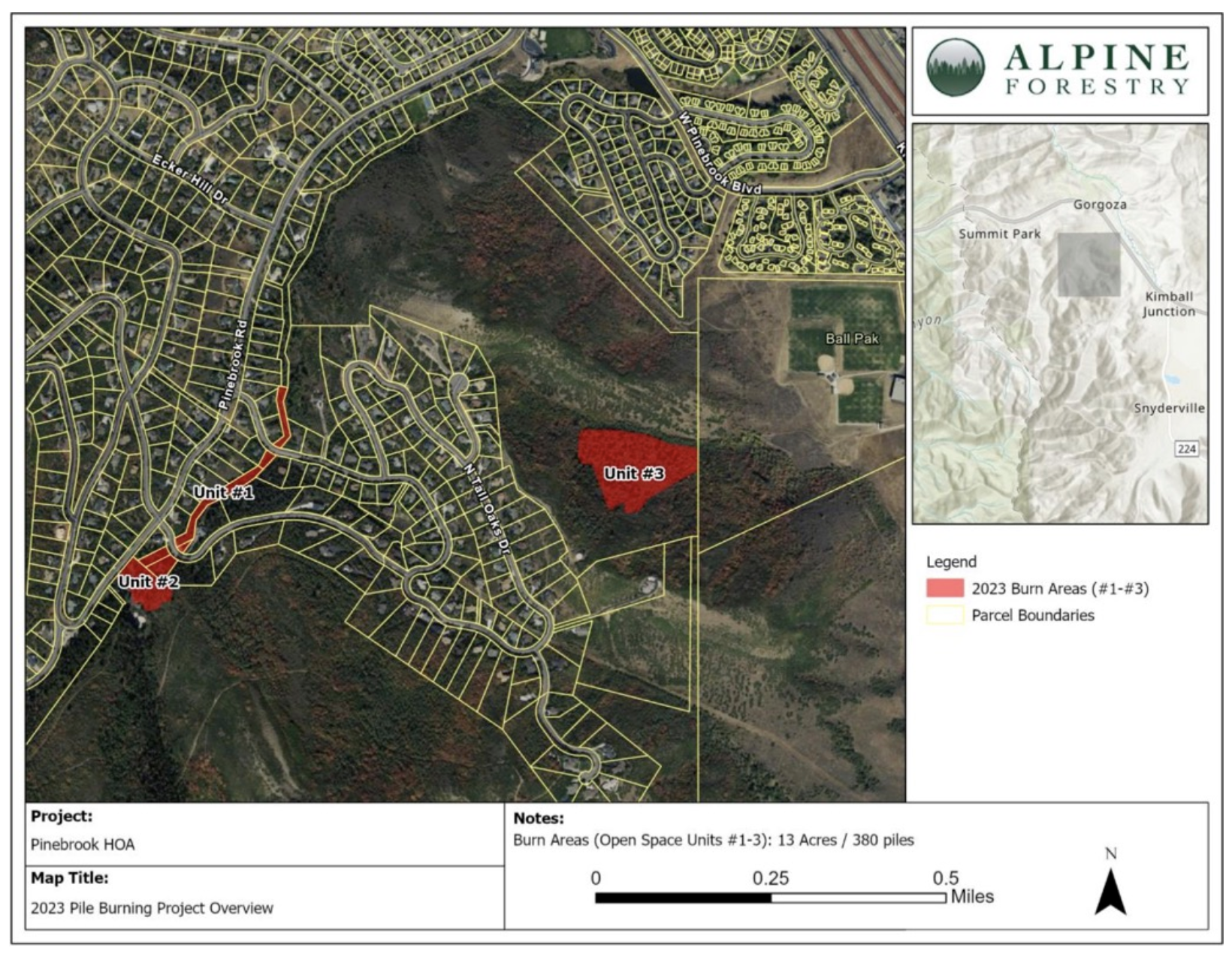 **** NOV 22ND UPDATE: During the week of Nov 6th, approximately 2/3 of piles in Pinebrook were burned across the three work areas that comprise a little over 11 acres. On Wednesday, Nov. 23rd, controlled pile burning will recommence in the PMA open space behind Ecker Hill Middle School.
The Pinebrook HOA (PHOA) and the Pinebrook Master Association (PMA) will be performing controlled pile burning. This work, to be undertaken by local forestry expert Alpine Forestry, should occur in November or December of 2022 and will begin when an approved "burn window" is opened by state and local authorities; see below map with the areas in which burning will occur. We are told it is possible work could begin as soon as this weekend (Nov. 5th or 6th). Once begun, all work is expected to be completed within 10 days.
When the PHOA is notified of when work will begin, this post will be updated with those details. Please contact pinebrookfiresafety@gmail.com or Don Brown (435.901.4040) or David Geffen (415.328.6474) with any questions.