Bear Alert Resolved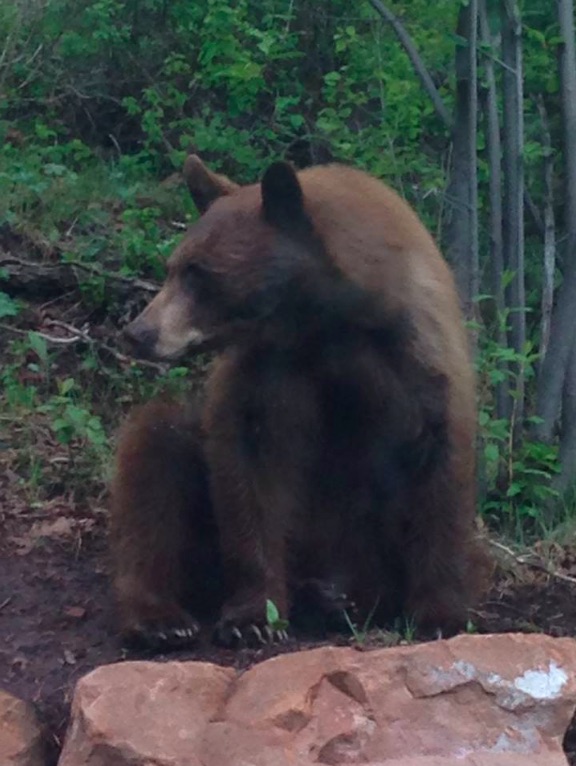 Text and voice call alerts went out from the sheriff's office Monday 5/18 regarding  a bear sighting in Pinebrook. DWR officers eventually tranquilized a black bear about 9 a.m. that morning near the intersection of Pinebrook Road and Canyon Drive. They are going to relocate the animal to a remote location.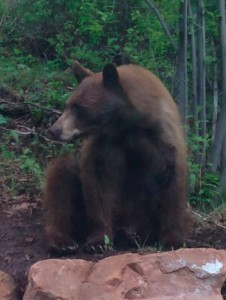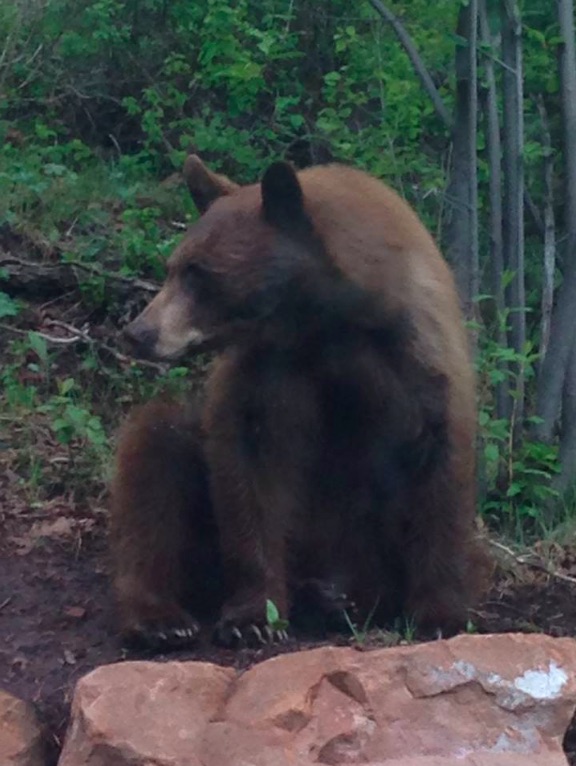 According to our Pinebrook neighbor Michael Knight (who took the bear photo): "This guy /gal was in our backyard at 7059 Pinebrook this morning around 7:15 AM… A good 6′ tall (he stood up at one point), between 250-300 pounds… Between 1-2 years old… We called Summit County Animal Control…"
Bears are our neighbors. We need to be cautious and expect their presence, not view it as an exceptional event. If there are further bear sightings, the sheriff's office can be reached at (435) 615-3600.